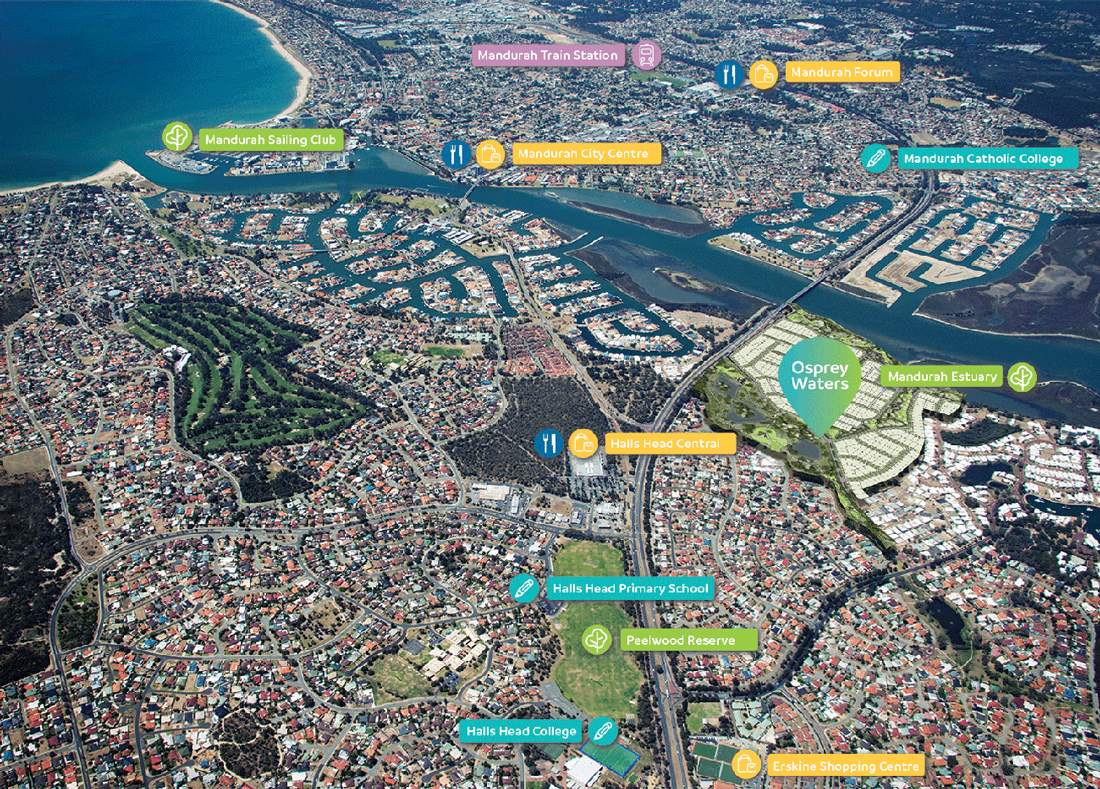 Location: Osprey Waters, Erskine
Everything you need, right on your doorstep. Only four kilometres from the Mandurah City Centre, a close proximity to established amenities such as primary and secondary schools, major shopping centres and the Mandurah train station while giving residents a chance to connect with the natural beauty of the area.
Sales Office Address:
Cnr of Egret Point & Bridgewater Blvd Erskine, WA, 6210
Open hours:
Saturday - Wednesday: 1pm to 5pm.