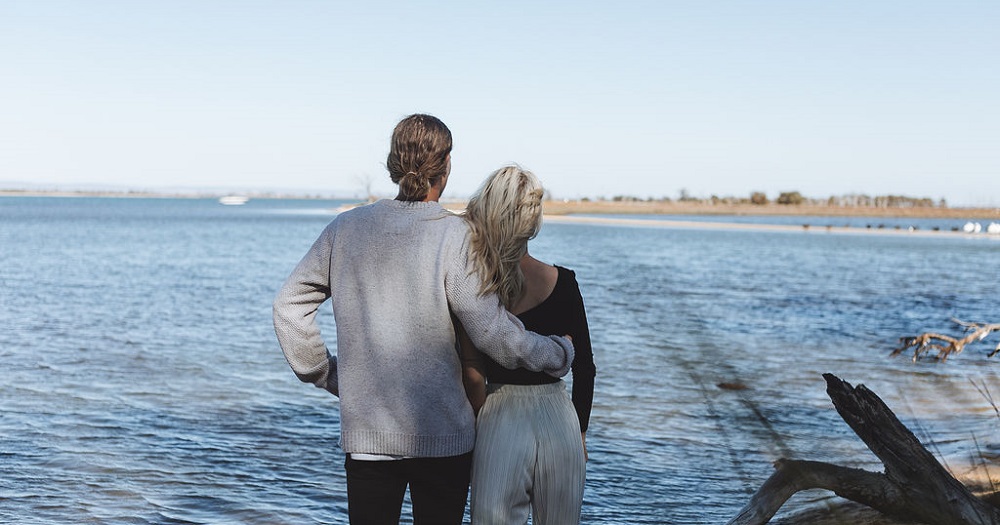 ---
Choosing the Right Community For You
---
We go behind the scenes at Osprey Waters in Erskine, Western Australia, to understand how a unique community is being tailored to resident's needs.
---
The biting winters of New Zealand were front of mind for Sarah Gibbison, 38, and her young son when they recently relocated to Perth.
"When I first arrived in Australia, I would walk through Osprey Waters as part of my daily exercise routine," Sarah recalls. "I remember thinking what a beautiful spot it was, how warm and relaxing it looked and how I would give anything to live in a place like this."When Sarah met with a builder to discuss house and land packages she recognised the Osprey Waters logo and made up her mind instantly: she had found the location to build her new home.
"I was ecstatic when I found out that it was possible to build in my dream location, and to comfortably manage financially." she says. "We paid our land deposit before we left the meeting and went home to celebrate!"
Mirvac's General Manager, Residential Development WA says Osprey Water's enviable coastal location on the banks of the Osprey River inlet – and only moments away from Mandurah's buzzing waterfront – makes it an idyllic location for a new community.
"Osprey Waters is a true mecca for watersports, fishing and holidaymakers, so the location is perfect for anyone seeking a relaxed lifestyle," Walker says. "In addition to this, residents are also able to build homes to suit their needs."
---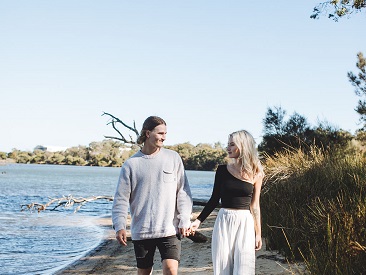 Gibbison's soon-to-be neighbours Chad Wrigley, 21, and his partner Caitlin, 20, knew the Osprey Waters area well – already having lived in Mandurah and rural WA – before deciding to call it home.
"We didn't give much thought to anywhere else; we were pretty determined it had to be Osprey Waters," Chad. "It's in a prime location right on the estuary, there's plenty of shopping options nearby and the landscape is breathtaking."
"Once our home is complete, we intend on having lots of barbecues with friends and family. Our block is a large 550 square metres and the house will be 290sqm, leaving us with plenty of outdoor space for a nice backyard, a shed and room for the dog to run around in," says Chad.
The easy, breezy coastal lifestyle at Osprey Waters has attracted young families, first-home buyers and retirees alike to its shores. This perfectly-positioned community is a short distance away from pristine beaches, lively eateries, shopping centres – and only 55 minutes from the centre of Perth.
---
Sarah personally feels that Osprey Waters couldn't be a better fit for her lifestyle. "I love how close it is to everything: walking distance to Mandurah and the local shops but far enough away to be its own little piece of paradise," she says.
While the views across the estuary are remarkable, the jewel in the crown of Osprey Waters is the lush landscaped reserve stretching along the foreshore. Featuring retained native bushland and winding walking trails, it's an ideal spot for those who enjoy an active lifestyle.
A typical weekend for Sarah and her son involves making the most of everything Osprey Waters has to offer "There's just so much to do! We use the walking paths a lot, and seeing the wildlife and the pelicans out over the water is always a treat. The main playground is beautiful and it caters for all ages and abilities. My son is also able to enjoy good quality sporting grounds and facilities nearby," she says.
Another key factor in her decision was the look and feel of the neighbourhood. "It's spotless! It's so well cared for and maintained, so neat and tidy, it's just amazing. There's also a good feel about it. It's very safe, there's families having picnics along the waterfront and the food truck events are a great way to meet people from the local community."
Now, Sarah couldn't picture living anywhere else. "It has always been a dream of mine to own my own home, but up until this point, that's all it has ever been – a dream. Now we are one week away from completing our home. It's a 4x2 with a theatre room – pretty large for a family of two!" she says. "It's hard to explain, but it just feels like home. It's the right place for us."
---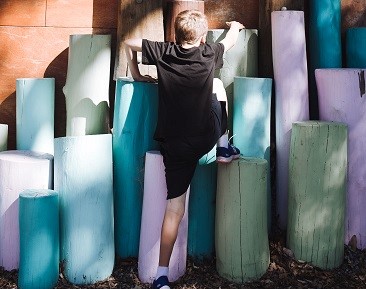 1. Location
Does the location suit your lifestyle? Will the location encourage you to live your best life.

2. Park Life
Has the developer invested in parks and community facilities that offer entertainment and a chance to meet the neighbours?

3. Upkeep
Is the community well maintained and cared for
---
---